Manufacturing intelligence is a key indicator for the overarching intent of the mega manufacturer such as Boeing. Spirit Aerosystems installation of a new autoclave signals a capability far exceeding the current backlog Boeing has for its 787 model. A sensible plan for Boeing is the preparation for a 2,000 unit 787 order book. The current unofficial units stands at 1,210 Dreamliners ordered, and having about 725 of its type remaining to be built as of this date.
Spirit Aerosystems is a large player in this effort, a key bellwether indicator for the program. If it expands, then Boeing planning has done its due diligence for estimating market growth. Here is what Engineering.com has written about signaling an expectation of 787 product growth as Spirit sinks millions into this project as it expects far more work than the 725 currently in backlog.
Spirit AeroSystems Autoclave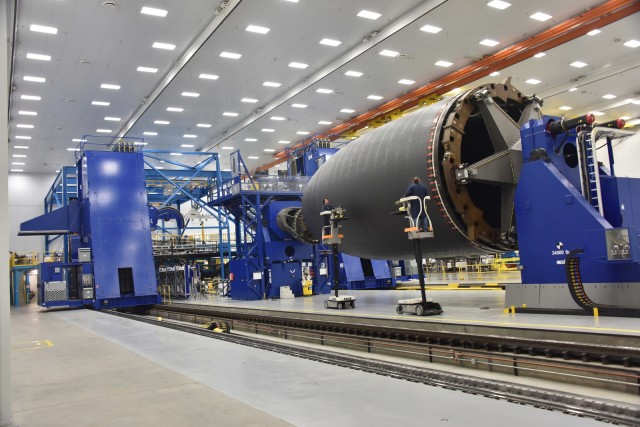 Spirit AeroSystems' new autoclave. (Image courtesy of Spirit AeroSystems.)
Spirit AeroSystems Inc. is installing one of the world's largest autoclaves at its Wichita, Kansas facility to support increasing production levels in the company's composite fuselage business and to grow overall composite production capability. The new autoclave has a 30-foot diameter and an internal volume of more than 78,000 cubic feet.
"Spirit continues to invest in our composite manufacturing capability and this latest expansion will help us meet record demand for the products we build," said Terry George, Spirit's vice president of the 787 program.
The autoclave, which is 120 feet long, is one of nearly 40 at Spirit's Wichita location. The addition is part of a 94,000 square-foot expansion to Spirit's Composite Fuselage Facility, where the company makes the carbon-fiber nose section for Boeing's 787 Dreamliner.