That is, its 787 dash ten has entered Charleston's hall of assembly this week. The large bodies are joined as the 787-10 takes form. A long assembly schedule for the 787 model is anticipated. It won't be a 30 day wonder likes its siblings the 787-8 and 787-9. It will take late January until roll out.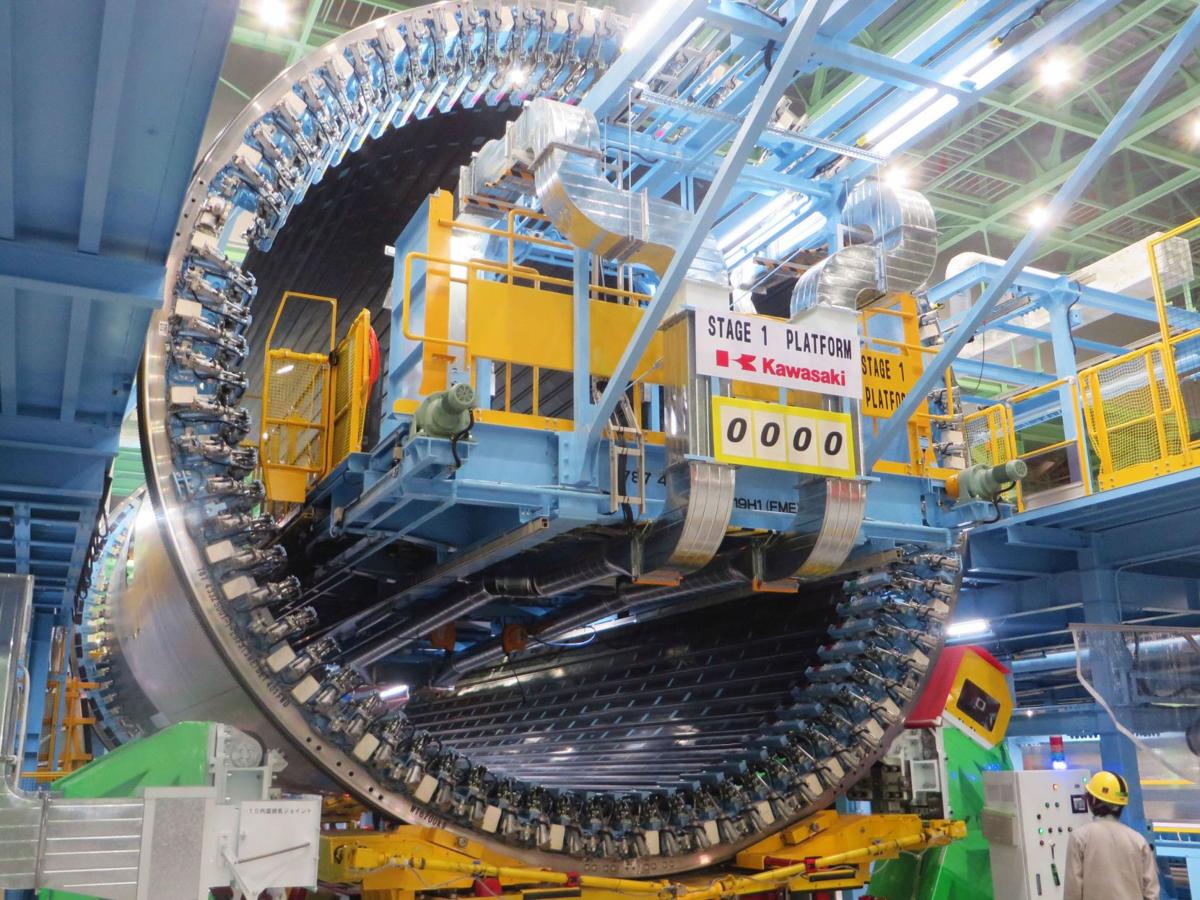 Kawasaki Heavy Industries Ltd. began major assembly of the first 787-10 Dreamliner in Nagoya, Japan, in March. Final assembly of the airplane will take place exclusively at Boeing's campus in North Charleston.
The main thing here is the assembly often overlooked as a development hurdle is going through its paces at the Boeing Charleston plant. This is the first 787 ever assembled at the Charleston, SC plant as its initial test model. All other first built 787's, were assembled in Everett Washington under the careful eyes of planners, engineers, and craftsmen assigned that 787's first assembly.
Charleston effort is underscored by many milestones for the company and the plant itself. They are a demonstration of the program's maturity which had experienced so much before this week, and now the Charleston plant has become a main player with Boeing's aspirations. The mantle of leadership has passed with the 787-10 assembly this week.
Gone are the teething woes, broken concepts and ill framed fasteners. The 787-10 will be the prime star for Boeing in Charleston signaling an era change coming from Everett, WA as it goes to Charleston, SC. A hundred and sixty-three 787-10 are now slated for building in Charleston's factory, circumventing flying its too large 787 barrel sections to Everett, WA. Boeing has matured its manufacturing operation to support this strategic change. What was once just open space a few years ago is now a multi-billion dollar move for everything new and different for making the innovative wide bodies.
The 787-10 starts today for the casual observers where years of development have already occurred for this model. It will fly 6,800 miles having a three class configuration for 330 people and much more if re configuring for more seats in two classes. In the old school of business there was the discussions on the topic of "completeness", known for the thorough cycle of finishing before executing. In this case the execution of building the 787-10 completes and finishes the program cycle reaching its completeness.
Congratulations are not early and undeserving since so much has been accomplished to this point with the program. It is the culmination of an often conflicted program with its well-known problems coming from new technology failing often. Considering its batteries, fasteners, and systems achievements and failures, this is all represented in Charleston, SC with this 787-10 opus.