Montana was my home for 30 years, now that I live in Idaho, Montana is where my heart lives. I worked for government in Helena Montana where the new 787-10 extension facility is expanding. Wow, the 787-10 project is just east of many wilderness complexes. What is the significance of Boeing's expansion into Montana? The Boeing Big Foot print is expanding in the Northwest. By-The Way, I'm a Bigfoot fan with a Big Foot encounter. I'm not fooled that mega corporations can close doors faster than they can open them, nor that they seek efficiency continuously and could move once a mission is accomplished for the -10. Being an old Montana boy from Missoula to Kalispell and then onto Helena, I know the Big Sky is the right sky for the -10. I only envy those who stuck it out and can now work for Boeing in Helena.
Helena Mt State Capital Near my old office.
Historic Last Chance gulch where a bit of gold came from and nifty Victorian mansions dot the city. The 787-10 facility is a support facility where the Boeing staff can hone parts skills into usable objects on its family of aircraft.
This is in the news because it indicates a financial commitment pushing forward in nearby Montana, the Big Sky Country. Even though I leave the Montana adventure behind several years back, I know that a new Boeing adventure is growing there, it is some nostalgic joy that Boeing tests the 787 in the Glasgow (MT) area, and builds parts in Helena Montana. Expanding further in this state is Montana Magic.
"
"Boeing Helena has a great future ahead in support of unprecedented production rates," said Eric Smith, director and site leader, Boeing Helena. "This expansion ensures we have the stable workforce, skills and now the manufacturing space we need to support production requirements and take on new production for the 787-10."
Boeing/Helena manufactures complex parts for the 737, 747, 767 and 787 models from hard metals like titanium. Combined with its supply network in Montana, Boeing contributes significantly to the state's economy."
The Blog is about Montana, Helena and where I once worked. I miss this moment living in Idaho. However, the Big Sky hovers near my current area, situated in Boise, ID, as well, and on a good day I can see a 787-9 flying over north of here during testing.
My favorite shopping district "Last Chance Gulch"
It's really Modern, It really is! Below: The way to My Old Office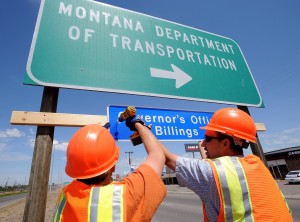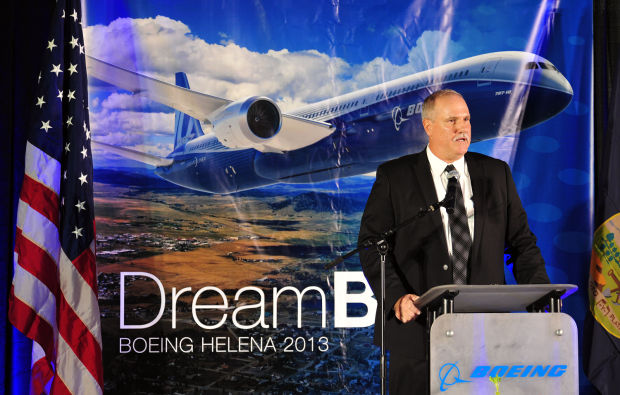 Eric Smith, director and site leader for Boeing Helena, speaks briefly Tuesday morning at the facility in Helena before CEO Jim McNerney announced that the plant will be expanding by nearly 50 percent to support demand for Boeing commercial airplanes and new work for the Boeing 787-10 Dreamliner.
He credited the company's employees in Helena for helping to make the expansion a reality. Boeing has been here for three years, since purchasing Summit Aeronautics Group from Tom Hoffman in November 20
"A Helena company that began 13 years ago with four employees in a small building on the south side of the airport on Monday became part of the largest aerospace firm in the world.
Boeing announced Monday its acquisition of Summit Aeronautics Group, a precision manufacturing firm that today employs 135 at its local manufacturing plant.
Terms of the purchase were not disclosed. The company will become part of Boeing Fabrication, which operates 10 sites around the globe (Helena becomes the 11th) involved in various manufacturing and assembly technologies for the company's aircraft.
Boeing is buying the building, assets and inventory of Summit and will operate the plant just east of the terminal building at the Helena Regional Airport. The deal is expected to close within a month.
Summit founder and President Tom Hoffman will stay on in a technical role.
"It's been a long road," Hoffman said Monday, reflecting on the 13-year history of the company.
"Boeing brings a variety of opportunities and security and opportunity for future growth. It's a great thing for the employee."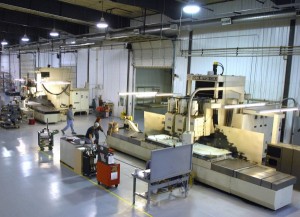 Montana Start-up goes long with Boeing from 4 employees to 150 employees and a Boeing expansion in 2013.
A home town win for Helena as Boeing expands to reliability and red neck determination having a high tech bar set in place by Boeing. The 787-10 project will cross that hurdle not in Asia, but in good old Helena, Montana.