The long awaited and much anticipated 787-9 has come out to play at Paine Field. In full Boeing apparel, the 787-9 will take its super sleek tall model body out for flight testing soon. The factory promenade is complete and the press quickly copies and paste the same information as if the 787-9 is on a press junket. The leads say the same thing. 250-290 passenger capacity when you know already that the 787-8 is capable of more than that number as Ryan Air and Jet Star will haul 291 and above with its smaller -8's. A fully comfortable -9 has flexibility to configure and keep its minion in travel party mode. It would not load to discomfort by making 290 tickets squeeze into a paper shredder at the boarding Jetway.
The problems, belong to the -8 not the -9. Why? The -9 is an elongated -8, and the -9 will be way advanced of the original build problems found in Ln 1-40 on the -8. It will incorporate the electrical protections and parts solutions found through passenger and airline use the last two years. You could say this is the best-8 yet, only longer and more fuel efficient. Did I say more fuel efficient? Yes! More passengers and longer travel legs on the same fuel loads. You may want to refer to it as the perfected -8 only having a -9 attitude. This aircraft has attitude and will eventually surpass the -8 in numbers 10 years down the road, even though the -8 will be still flying off the shelf to its customers.
Now isn't this style of news writing better than repeating a list of problems at the top of a Boeing article every time you read something about the 787. Most articles begin with the year 2013 was a terrible year for Boeing, and then promptly list all the misses, malfunctions and mal-ware discoveries during 2013, before talking about what the news really is about regarding Boeing. Are we, as civilization, bent on hearing over and over again, about something as if we might learn something new by constant repetition from a news article? I won't insult anyone's intellect with repeat banter about faults, before writing about whats new.
Honest -9 Report
Time for a picture:
Dave Parker Brown Shared Photo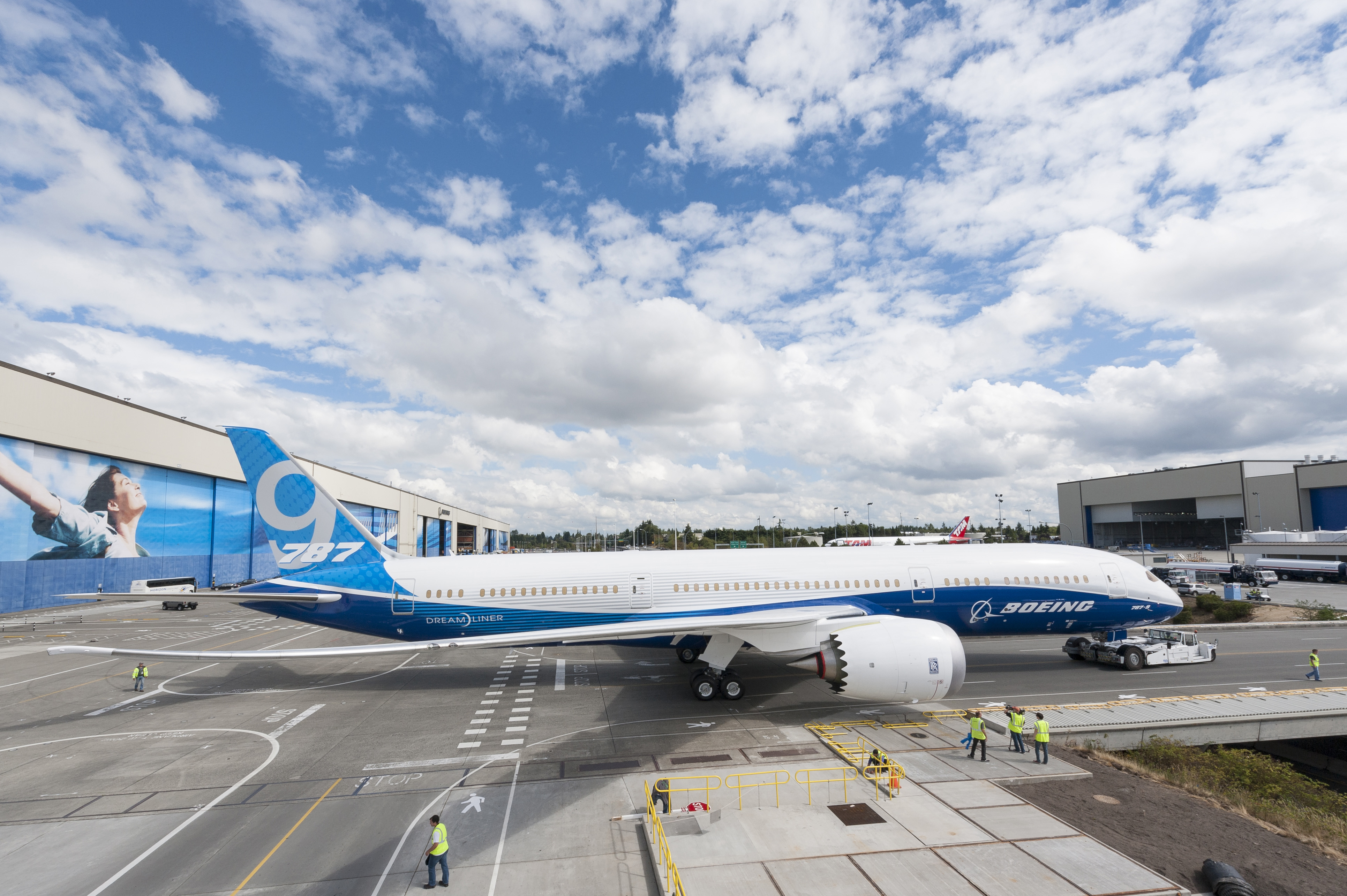 There it is! Simple, clean and ready to play. The long wait for music and fuel is about over. I am expecting a fast matriculation to airports around the world. Air New Zealand is a short trip away from the Boeing's paint shop and interior furbishing center after its testing, before ANZ ramps up its hype machine.
All is needed is a short Jingle to make it official.. "The Boeing -9 is Ready To Shine".